Every summer, YMCA Fairthorne Manor hosts a festival designed specifically for young carers – the largest festival of its kind in the world! 
YMCA, in partnership with The Children's Society, created the festival in 2000 with the aim of providing young carers with a weekend to take a break from their caring responsibilities. Aimed at secondary school aged carers, it is a unique opportunity for our young carers to leave the backbreaking work they do, and enjoy being young again. Live music, fairground rides, rock-climbing, kayaking, camping provided in beautiful scenery, and making new friends along the way. All of which accumulated into a weekend of respite, fun, and memories that will last a lifetime.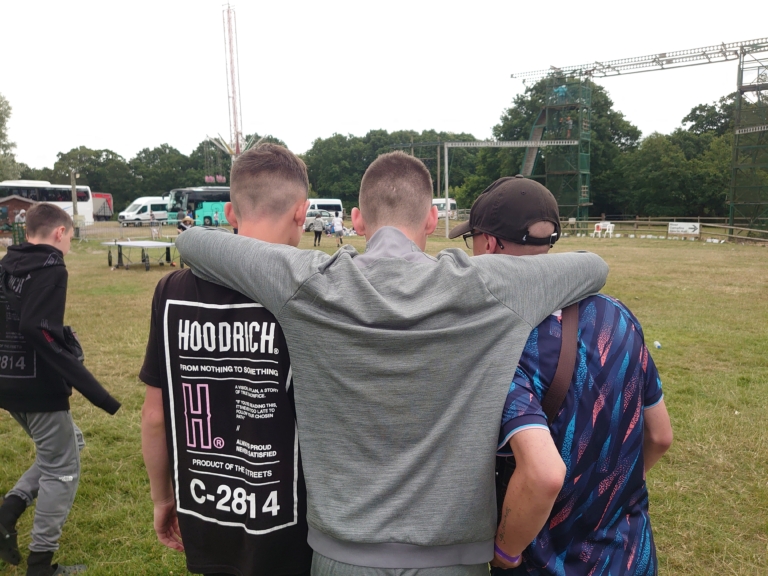 Carers Trust Solihull travelled to Fairthorne Manor to join in with the festivities, that lasted from From Friday 30th June to Sunday 2nd July. Led by our YC Interim Team Manager and Outreach Worker; Sally Barton-Bodley, and Activities Sessional Worker; Barry Noy, with one mission in mind – have fun! As you can see, everyone involved did indeed have an amazing time – some could barely stay awake after all the excitement!
Attending the festival has become a tradition for us and our carers, one we intend to keep going for years to come. Work on next years festival has already begun and we can't wait for the fun to begin all over again!