Any resources that will be helpful to carers will be available on this page. The library will build over time. Use the categories to get to the information you need. If you know of any resources that can be added then please get in touch.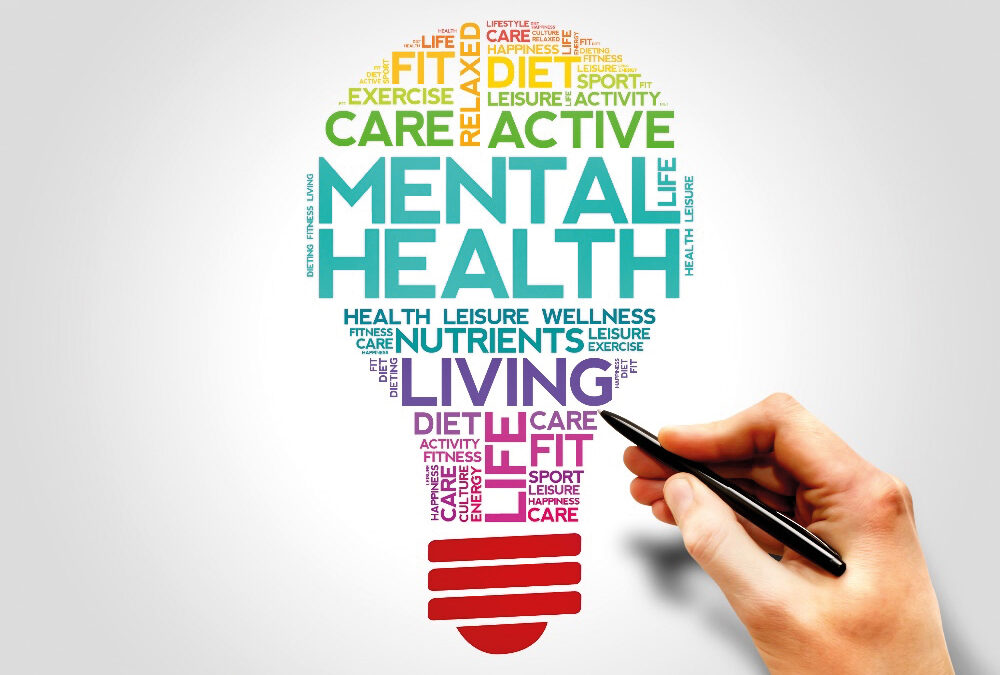 Emotional and Mental Well-being
Caring can place huge demands on you with many extra responsibilities and frustrations to deal with.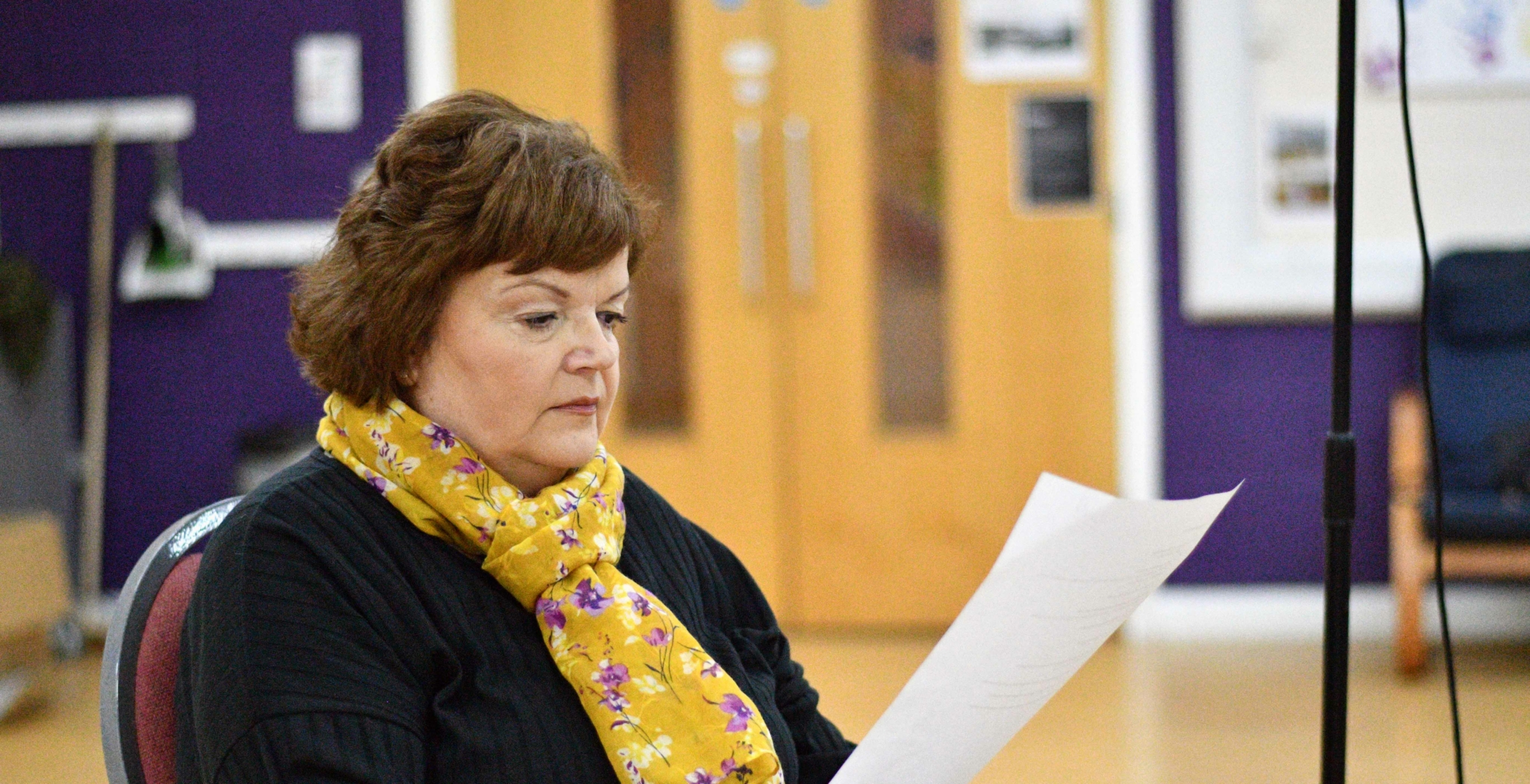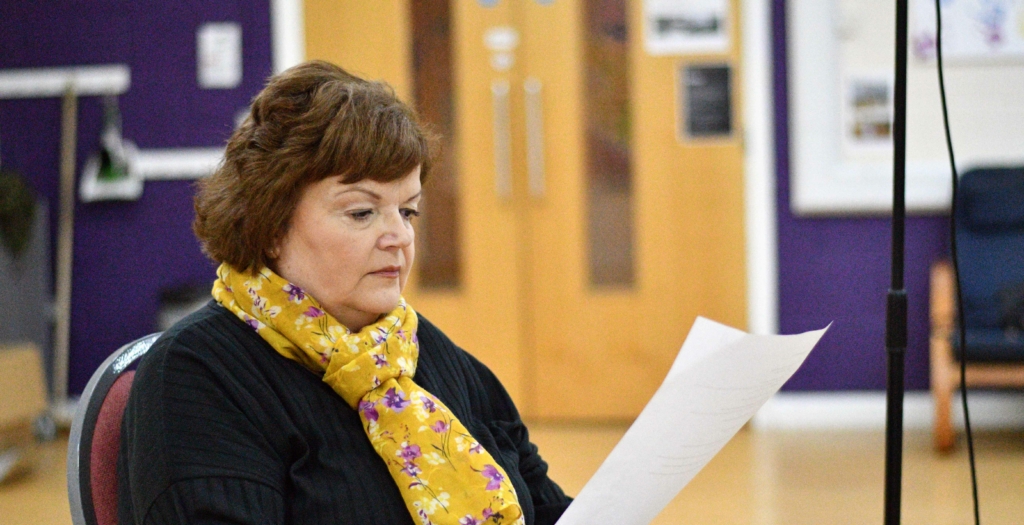 What is a Carer's Assessment? 
A carer's assessment looks at your needs as a carer and the impact of your caring role, including the practical and emotional support you provide.
As an unpaid carer, it is important to look after your own health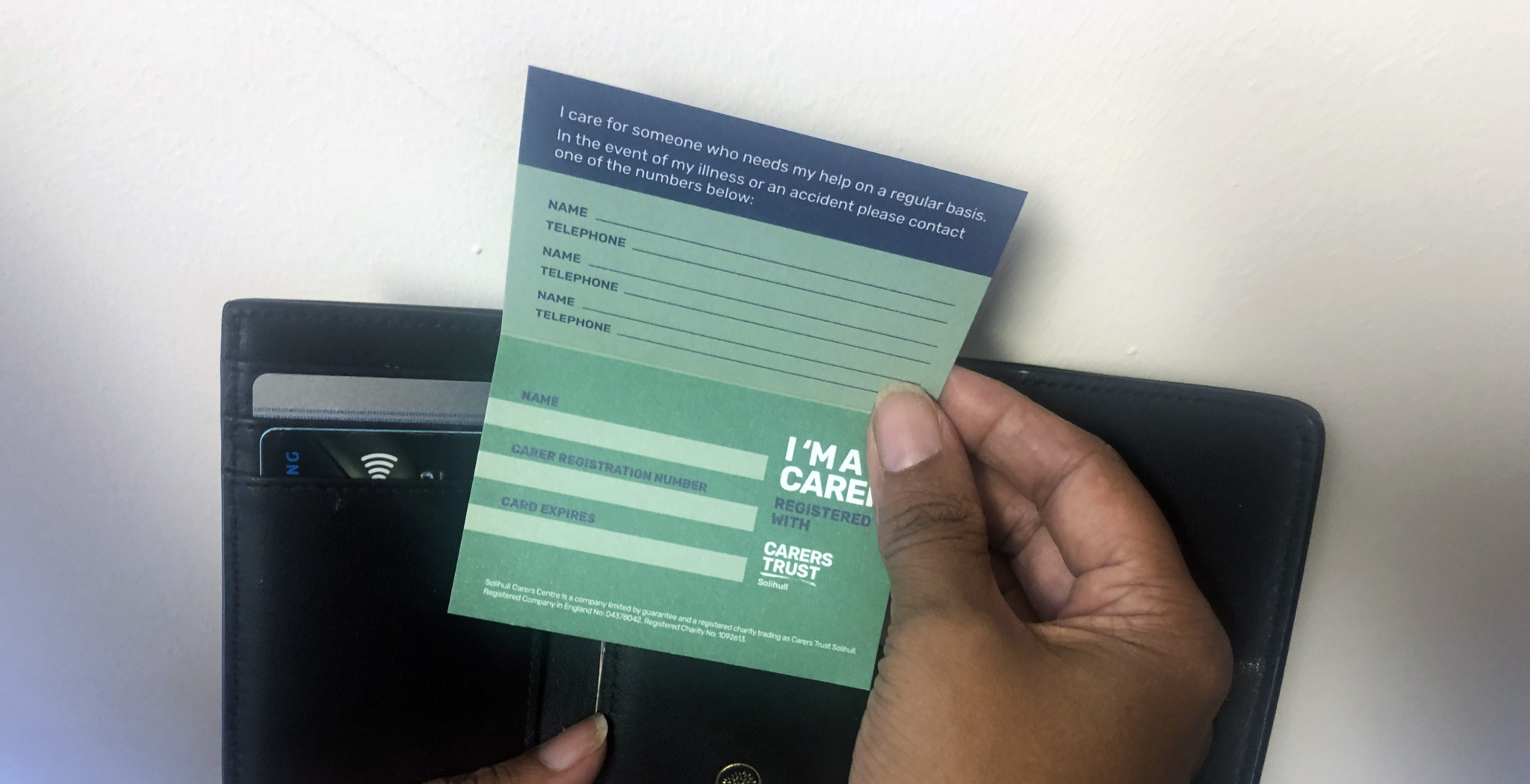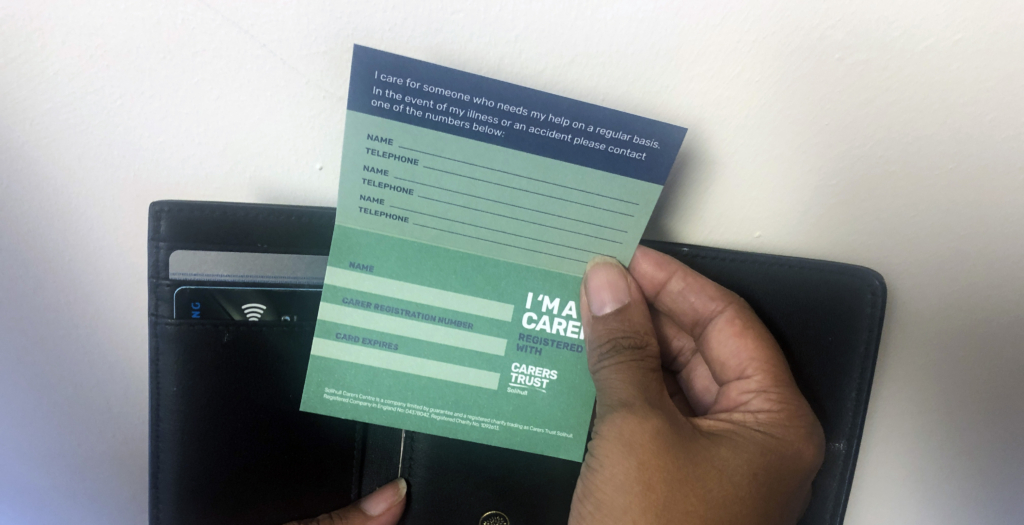 Use this for telephone numbers of whom to contact in an emergency and to alert others you are caring for someone who may need help back at home.
Being a carer can be hard work and you might need to take a break sometimes. Respite is a short break, anything from a couple of hours to several weeks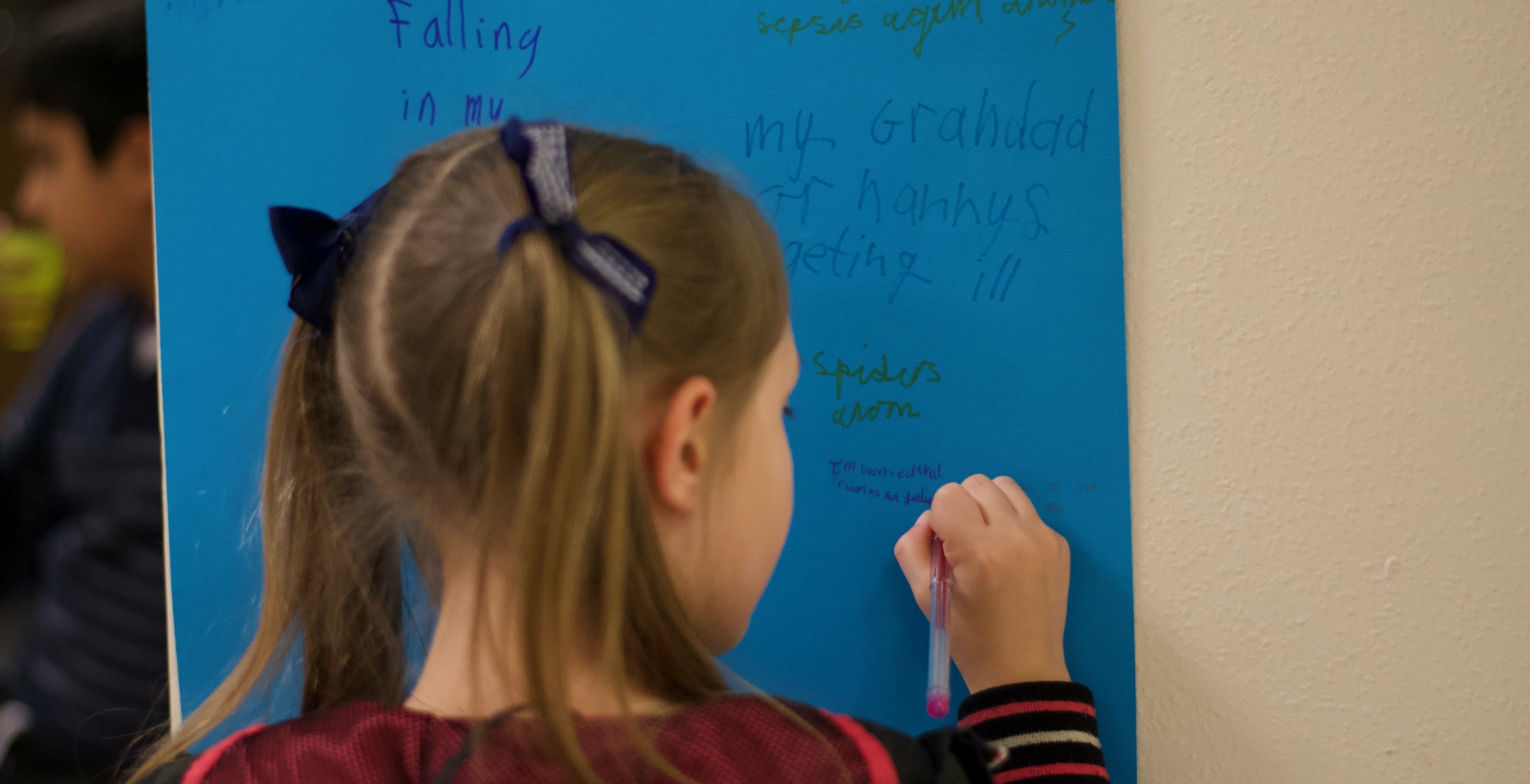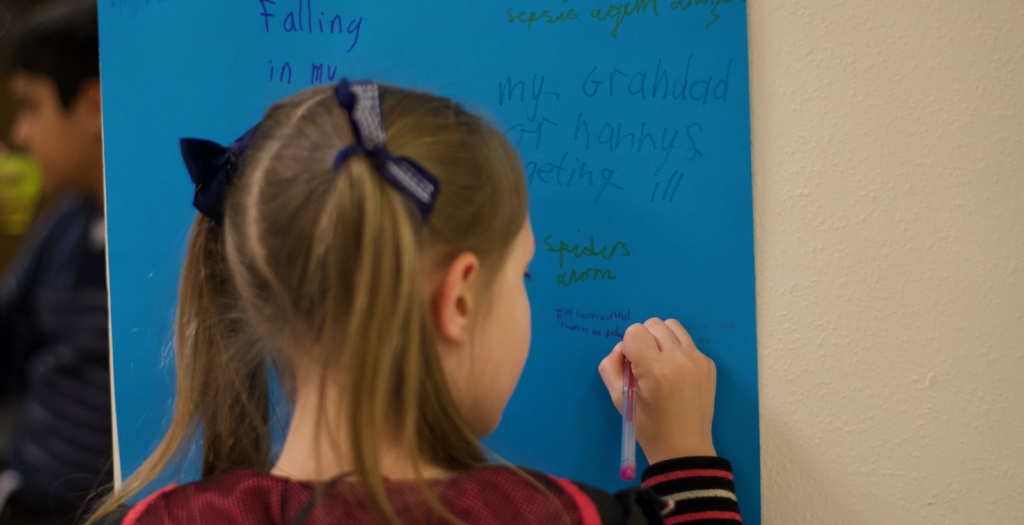 Solihull's Young Carers in Education
Young and Young Adult Carers across Solihull share their experiences of being carers and how it affects their lives at home and in education.
Whether you are doing some shopping, going to a hospital appointment or having a day out there is lots of support to help you, and the person you care for to get about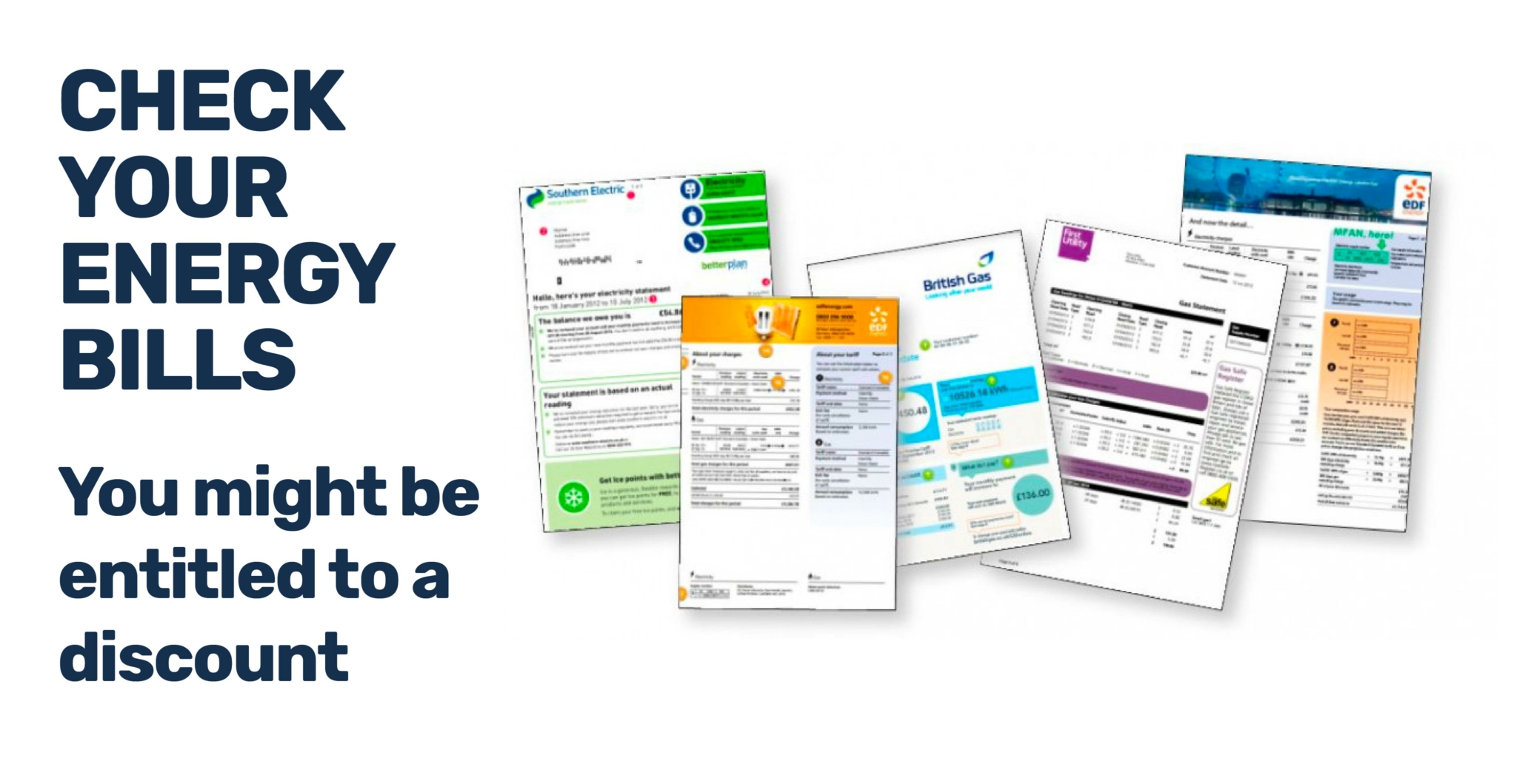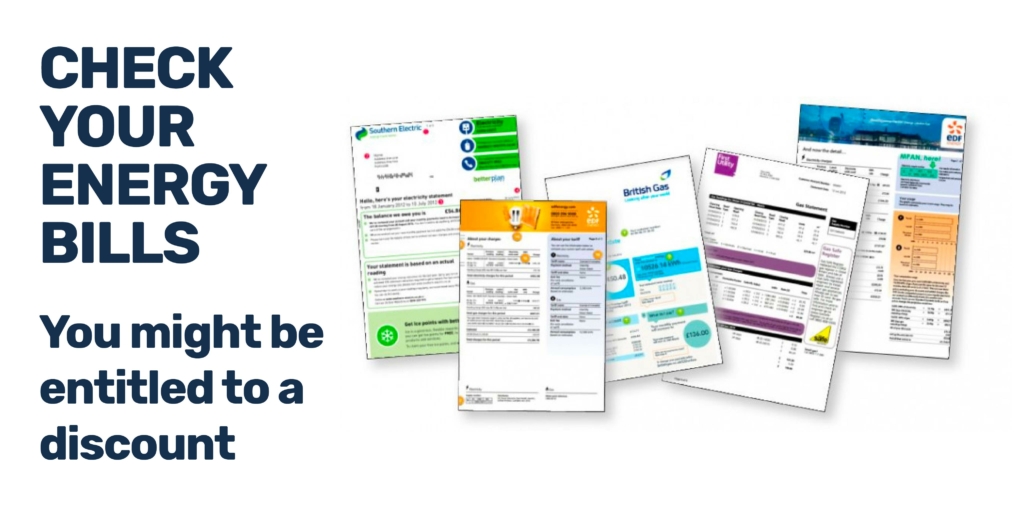 Check your energy bills – you might be entitled to a discount
We get many calls from carers struggling with bills and finances. Have a look at some of the information below as this could be useful
There are benefits just for carers, some for people with a disability, and some to help you if you have a low income.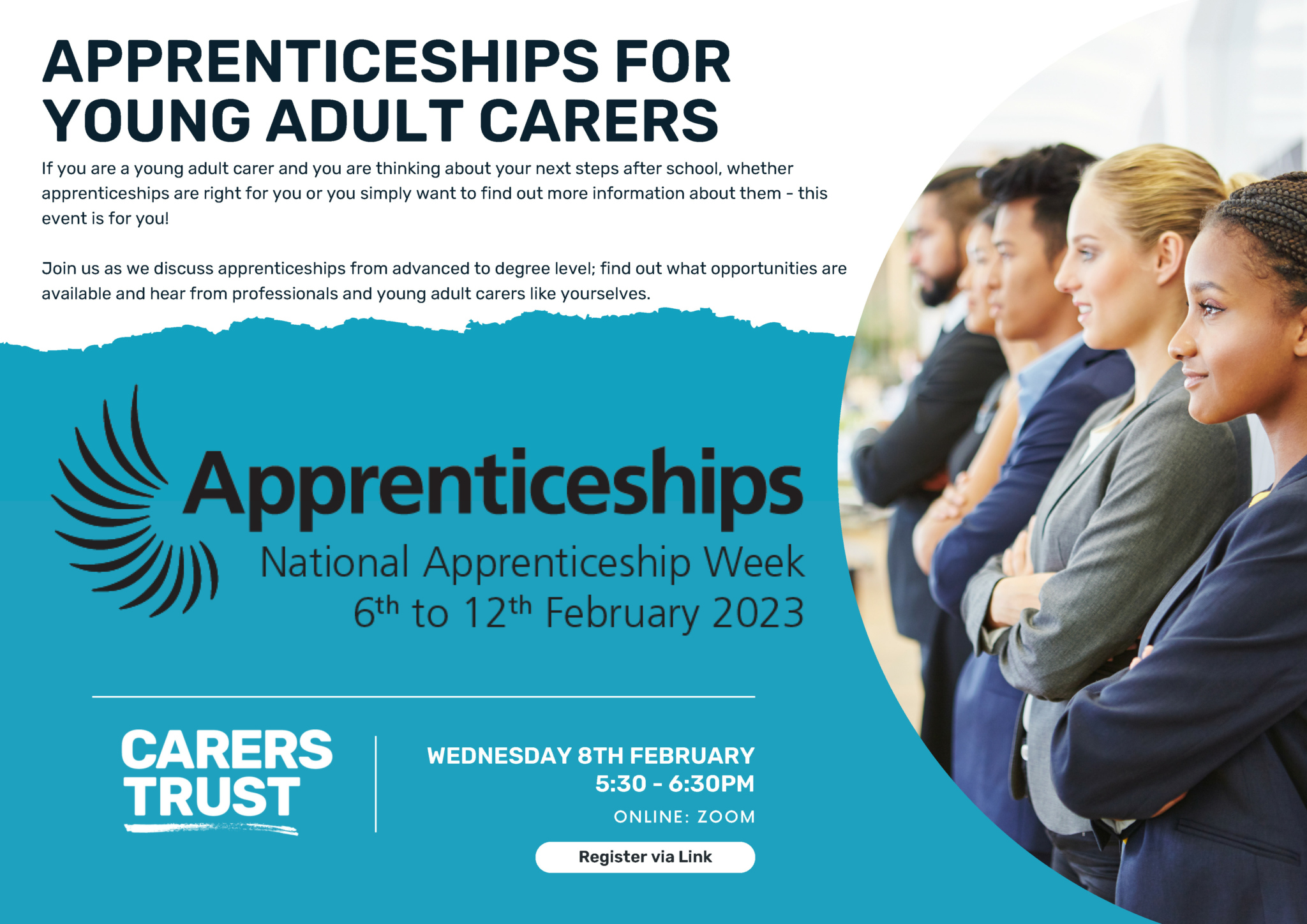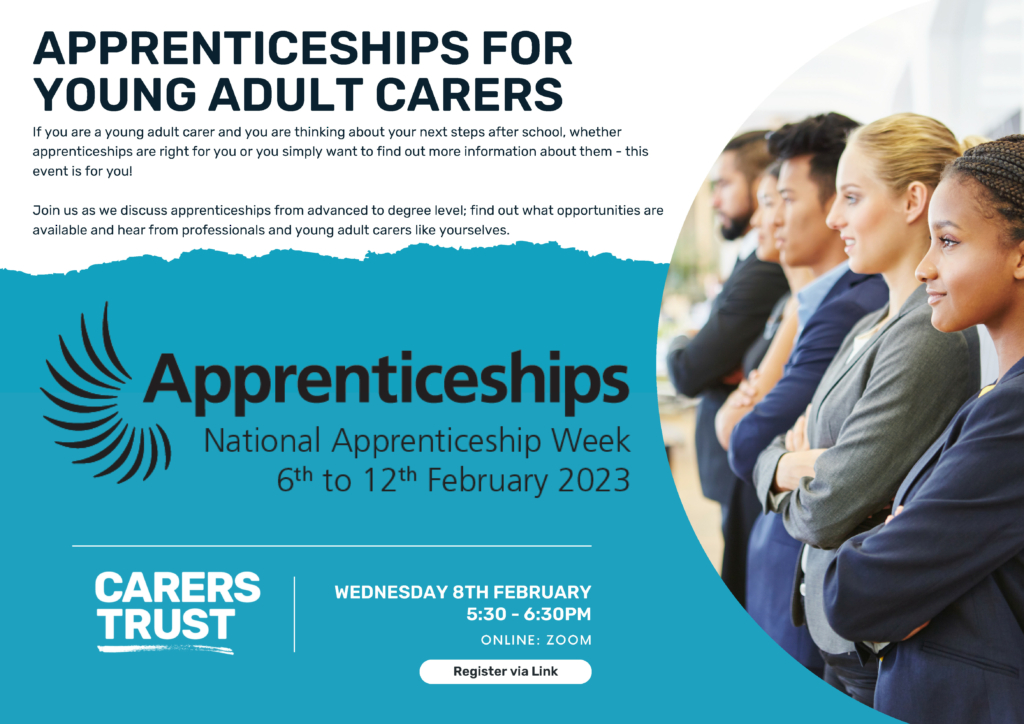 Apprenticeships for Young Adult Carers
For National Apprenticeship Week Carers Trust will be hosting a virtual event on Wednesday 8th February 5:30 – 6:30pm highlighting apprenticeships for young adult carers.
If you are juggling work with looking after someone, you are not alone