Hazel Carter is an award-winning author from Solihull. It was her experience caring for her husband who was diagnosed with Motor Neurone Disease, that led her to writing her book; 'Life's Good, It's the disease that's the problem'. She now campaigns and gives talks to raise awareness of the impact of MND, as well as volunteering at Marie Curie Hospice Solihull, while also raising funds for MND Association, Marie Curie, and Myton Hospices.

Hazel spoke with Carers Trust Solihull about her and Alan's journey before and after his diagnosis. A podcast of the conversation with Hazel will be released on 20th June where she will explain further her journey, her struggles, her caring role, and current mission to highlight issues and struggles of carers and the cared for.
I met Alan in 2006 on a blind date and we had an instant connection. We very quickly got into a full-blown relationship and eventually, 8 years after that blind date, we got married on the same date – It was dead romantic. We were very happy, shared lots of interests, had a fabulous relationship, and everything was ticking along nicely.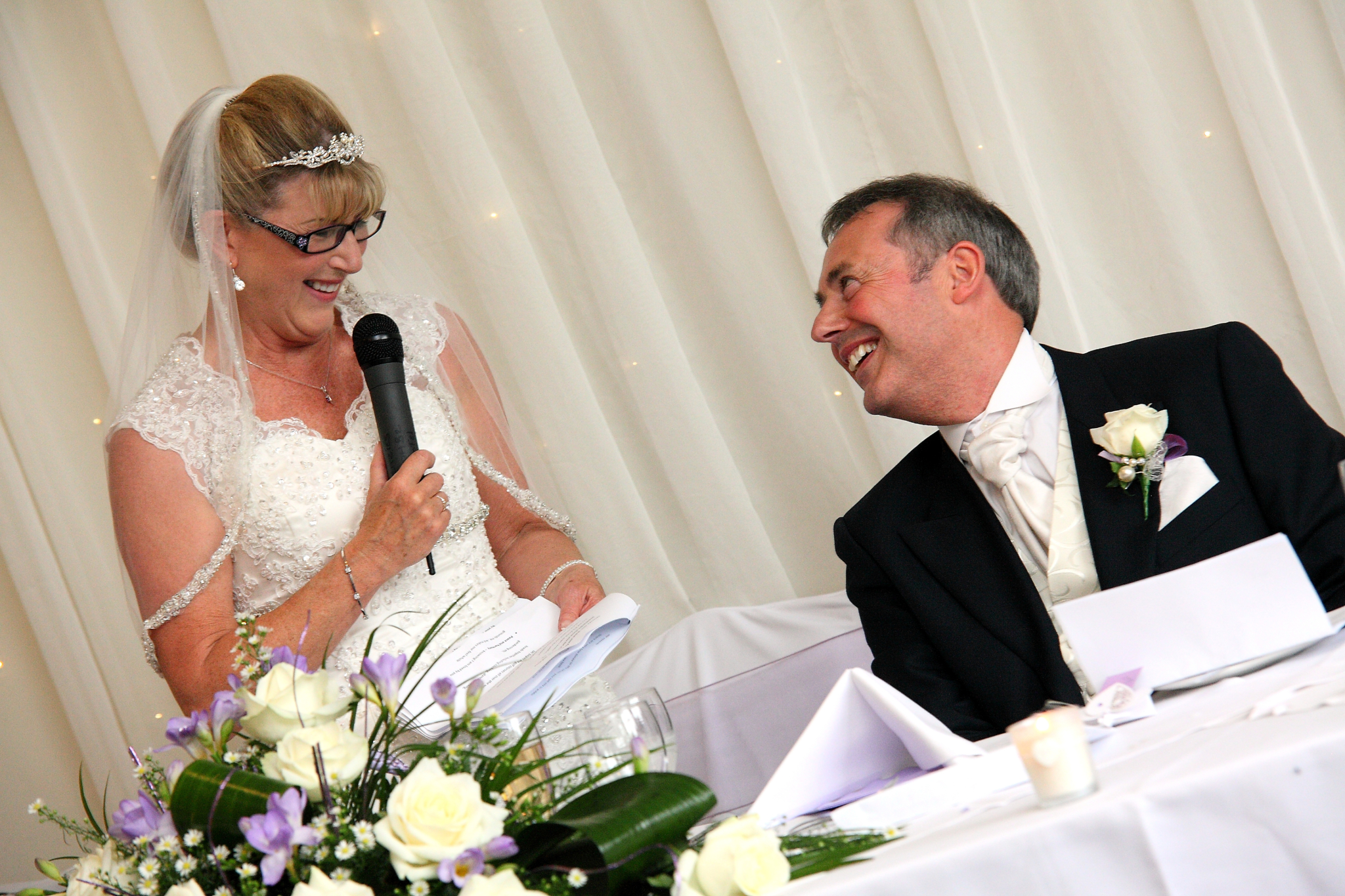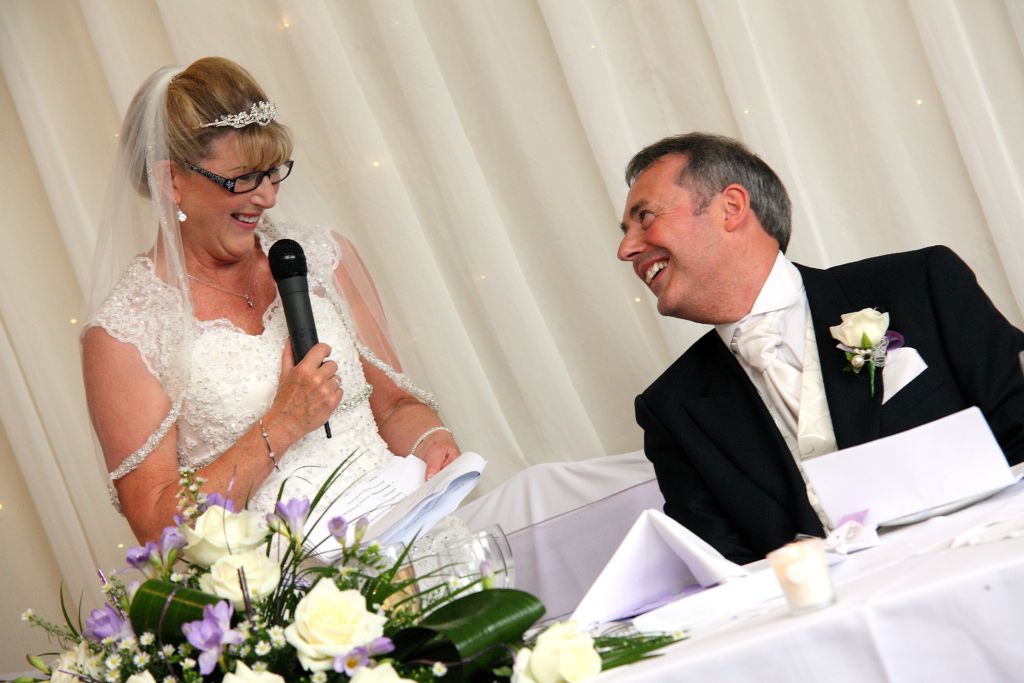 Then, while in Turkey in 2017, we both loved travelling, Alan said to me, "I've got a problem with my arm, it's not working very well". We didn't think anything of it but when we got back home, we spoke to a doctor. They said it could be many things: Motor Neurone Disease, ME, Parkinsons, or it could have been a stroke.
November 21st, I'll never forget the date, we found out he had MND and was told he had about 6 months to 2 years live. It was a major shock, a body blow, and we were all over the place emotionally.
We very quickly started reading about MND and learning about it. Within a few weeks he needed to stop going to work but I couldn't give that up. I was already dealing with major changes in my life by caring for my mum who had dementia. I was already in a caring role, and I needed my job to have some stability, to have something solid to hand.
We decided when he was diagnosed that we would make the most of our time we had left. We had already planned a holiday, but we knew it would be the last one. We made every effort to have more friends round, to have parties, to spend more time with the families. It was a very special time but also very sad.
Eventually his other arm stopped working and his legs became very weak. One evening in May 2018, I came back home and found him on the floor. He had tripped, fallen and banged his head against the coffee table and there was blood was all over the floor. I had never called 999 ever in my life but suddenly I needed to and that is when I realised things were getting really bad.
Lots of decisions had to be made. We had to decide if we would stay in the house or move but moving wasn't practical because we didn't have the time. So, we decided to adapt the house because we knew Alan was going to become paralysed because of the disease. We started setting up a wet room, putting ramps all over the house, we converted the dining room in a bedroom where Alan would sleep in a single hospital bed. Before we could get the wet room set up, Alan's legs stopped working and he couldn't make it up the stairs anymore. So, I would wash him and get him ready for the day in the downstairs toilet.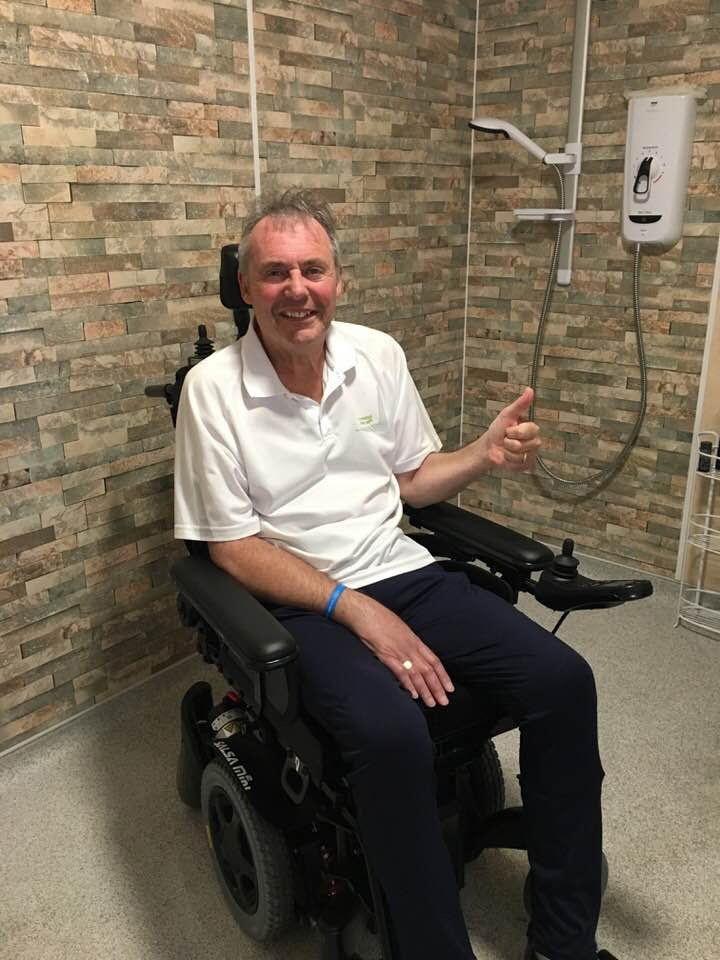 I loved him and desperately wanted him to be happy with the best care possible but in the process, I had stopped being me. I became a carer, a nurse, a personal assistant, and a housekeeper but not a wife. Not a loving and caring woman that sits and just chats to her husband – I became a machine. I didn't want to think about my own feelings, but I wrote in my journal every day. I'd write every meeting we had with every medical person we spoke to. I had to write it down because my memory was failing as I just couldn't think straight. On the evenings when I was upstairs and Alan was downstairs in a hospital bed, that's when it was very hard – that's when I'd breakdown and cry but you have to deal with these things. Within 6 months Alan was on a ventilator and I would have to sort that out for him. I'd have to clean the equipment, change his masks and make sure they were properly fitted but you just do them willingly – they come to you totally naturally.
From the beginning of the diagnosis, I had to be a carer but there was a definite moment when I stopped being a wife, and without even noticing. I was so busy organising appointments with the occupational therapist, physiotherapist, speech and language therapist, district nurse, palliative carers. There were so many people and meetings I had to organise and fit in around looking after the house, doing the shopping, the car, the garden, then one day Alan said to me, "I feel like you're withdrawing from me", and that was heart breaking.
But we'd tell each other that we weren't going to be angry or do self-pity because we didn't have time for that. We decided we weren't going to ask ourselves stupid questions like "how did this happen" or "why did Alan get MND", because we weren't going to get the answers. Instead, we started working on our marriage and happiness, eventually going on holidays to Scotland, Wales, and Yorkshire. It took a lot of effort because Alan had to use a wheelchair, which we would have to keep in the van and I would drive us everywhere, but we did it because we both wanted to do everything we were used to.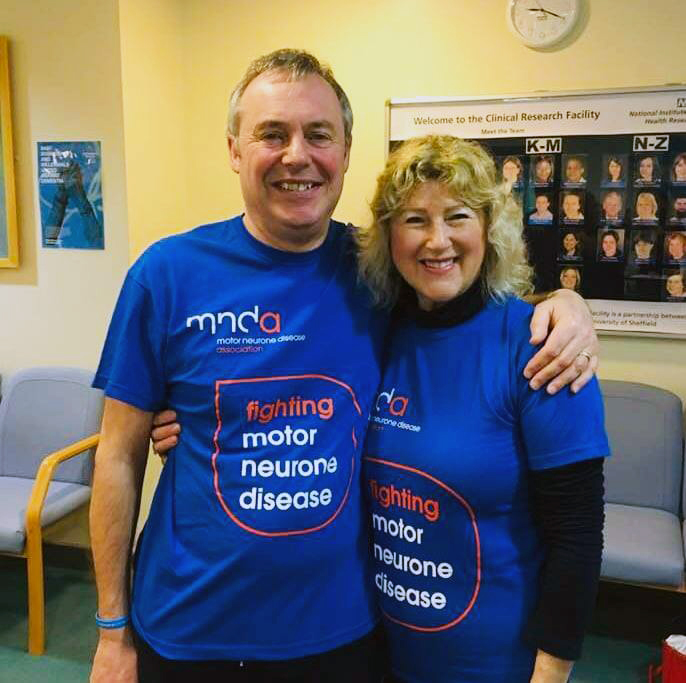 One of the things was that was unbelievably hard was that I felt desperately sad all the time, but I couldn't share that with Alan because I didn't want to upset him. He was already worried about me and talking about how I would be after he died, and how I'd be taken care of – he always was thinking about me, and I'd be thinking about him. So, I couldn't tell him my deepest and saddest thoughts, but I needed to share them and get help.
A bereavement councillor from Marie Curie helped us, but I didn't realise you could have bereavement counselling before someone died. However, they pointed out to us and helped us understand the loss we've already had to go through. We'd lost the life we had, I'd lost the husband I had, he lost the wife he had, the plans for the future were gone, and one day I'm going to be coming home alone. That was when I realised, I had to be strong for Alan but also for myself and to start thinking about how I could go on after he died. But to do that I needed to make sure Alan was looked after properly all the time because he required 24-hour care. It was hard to let anyone else look after him because I became a bit of a control freak. Eventually carers started coming in during the morning and evening to give me a break, but I couldn't relax as I was constantly watching over them. I do have to say that the staff from Marie Curie were brilliant.
Alan was very loved, and it was important that friends and family got to spend time with him, and I would spend time with myself. But if he needed anything, like his ventilator mask needed adjusted, I would have to make sure friends and family knew how to do that. So even though he was with people who loved him dearly, I was constantly on edge because I wasn't there looking after him.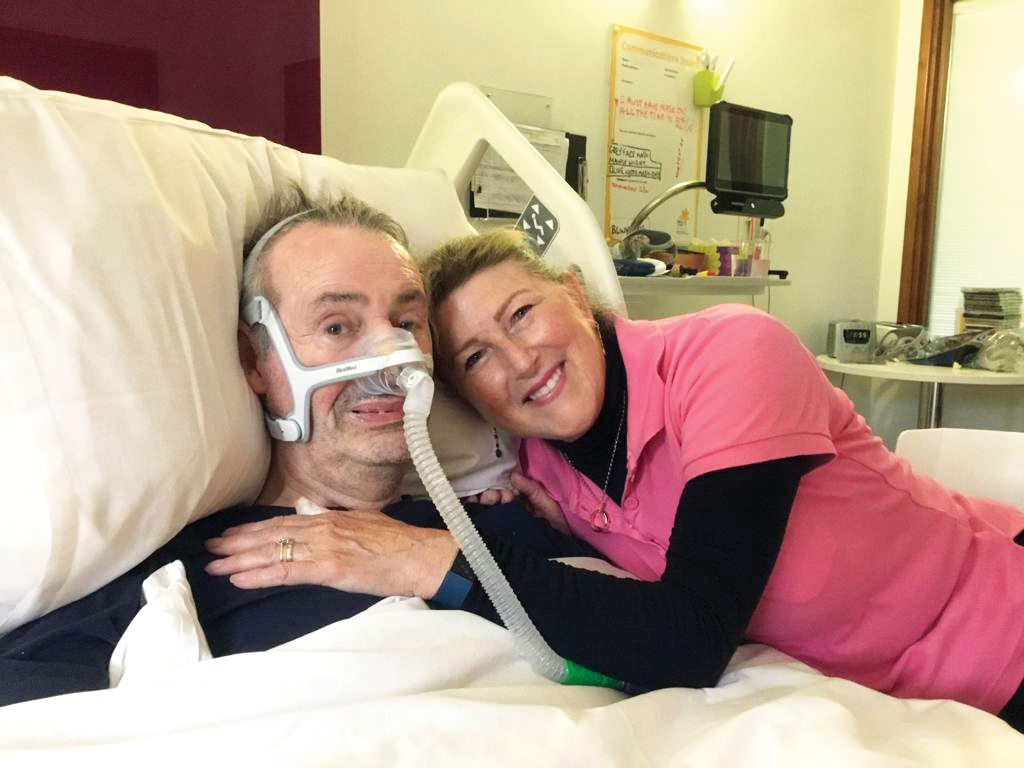 He hated the fact that he couldn't move or do anything to help while I ran around like a headless chicken, and it would hurt him to see me so busy and fussing over him, while he couldn't do anything for himself. I had to remind him that when we got married, I promised to be there in sickness and health, and that I loved him. It didn't matter to me whatever he needed, I was happy to be there caring for and looking after him. That's when he would tell me that "life's good, it's the disease that's the problem".
Our conversations about the future became deeper and we didn't want to leave anything on the table. He wanted to get everything sorted out to make sure I would be ok and having those conversations settled both of our minds. We discussed and planned for every situation, which allowed us to both breathe and be together again as a couple. We watched a lot of TV, thank goodness for boxsets, and it was a precious, quality time together but still hard at times too. He slowly deteriorated and there was nothing I could do to stop that, I just had to be there with him and enjoy the time we had.
Eventually he lost his ability to speak and that was especially heartbreaking. When someone can't talk but they're uncomfortable, they can't tell you they're thirsty, or too hot or too cold, or need the loo. Also, he couldn't tell me all the lovely things he used to tell me. Every night before we went to bed, he would tell me that he loved me and how lucky he felt to have me there looking after him – but he couldn't say that in the end.
Towards the end my caring role changed because he was placed in a hospice, but other people were doing all the nursing and care for him, so I could just sit with him and be his wife again. Then one day when I went to see him, an hour after arriving he stopped breathing and that was the end of it. It was very peaceful, very gentle, and handled beautifully by the staff. Alan went very quietly and didn't struggle, which I am so thankful for.
While I cared for him, I had all these notes and I spoke to him about how he would feel with me writing a book. He told me to do it as he wanted people to know what it was like for us. I didn't want to write about MND; it's a very complicated disease, but instead I wanted to share mine and Alan's story. I want our journey to help others who are going through it what we went through.
Hazel's book, 'Life's Good, It's the Disease that's the problem', is now available to pre-order and will be released on 21st June, a day after the release of the podcast with Hazel –
The release day also marks Global MND Awareness Day and what would have been Alan's 69th birthday.
All proceeds will be split between the NMD Association, Marie Curie, and the Myton Hospices.